The rumours that Travis Kelce is dating pop star Taylor Swift have made him even more well-known lately. Kelce plays tight end for the Kansas City Chiefs. A Chiefs game at Kansas City's Arrowhead Stadium on September 24 saw Swift cheering for Kelce. As a result, sales of Kelce's shirt on the sportswear and fan gear site Fanatics went up by almost 400%, according to The Associated Press.
Travis Kelce Net Worth in 2023
According to Parade, Travis Kelce is worth $30 million. He's very wealthy but not one of the richest football players. Most people would agree that Kelce is paid well, but as a tight end, he could be more valuable than a good QB.
For example, Jalen Hurts, quarterback for the Philadelphia Eagles and, according to Sports Illustrated, the highest-paid quarterback in the NFL, has a five-year, $255 million deal worth an average of $51 million per year. It's hard to compare contracts, but this means that Hurts' deal is about four times better than Kelce's.
How much does Travis Kelce earn each year?
Based on his contract, Travis Kelce can make millions more a year based on performance bonuses, bonuses, and other things. His base salary is $11.25 million a year.
How much did Travis Kelce gain signing with the Kansas City Chiefs ?
Kelce signed his first deal with the Chiefs in 2013 for four years and $3.13 million. For his great work, he signed a five-year, $57.25 million contract with the same team in 2022, which includes $22.75 million in guaranteed money.
How much money does Travis Kelce make from endorsements?
It is well known that NFL players can make a lot of money through endorsements. This is also true for Kelce. A new article in Insider says that he makes about $5 million a year when he's not playing baseball. During his work, he has endorsed the following:
In what ways does Travis Kelce make money?
Besides his endorsement deals, Kelce has also put money into several different companies. Insider lists these companies as Cholula (hot sauce), Hydrow (rowing machines), Indochino (men's fashion), RealTruck (truck equipment), and ThePlayersTV (an athlete-owned media network).
He also has his own brands of clothing and food, like Tru Kolors for clothes and Hilo for food. And this is on top of the New Heights show he does with his brother, which makes them millions of dollars every year.
It's hard to say for sure how much Kelce makes from his portfolio, but he's good at business and investing, which pays off in a multitude of ways.
Travis Kelce salary
The terms of the deal Travis Kelce made with the Kansas City Chiefs in 2022 say that he makes $11,250,000 a year.
Also Read:
Travis Kelce House
During the NFL season, Football players spend only a few months at home because they are on the road most of the time. The Chiefs are the same, and Kelce is an important part of their team. You can live in a high-end building in Kansas City with Kelce for as little as $3,400 a month. It's at One Light Luxury, which is in the fancy Power and Light area.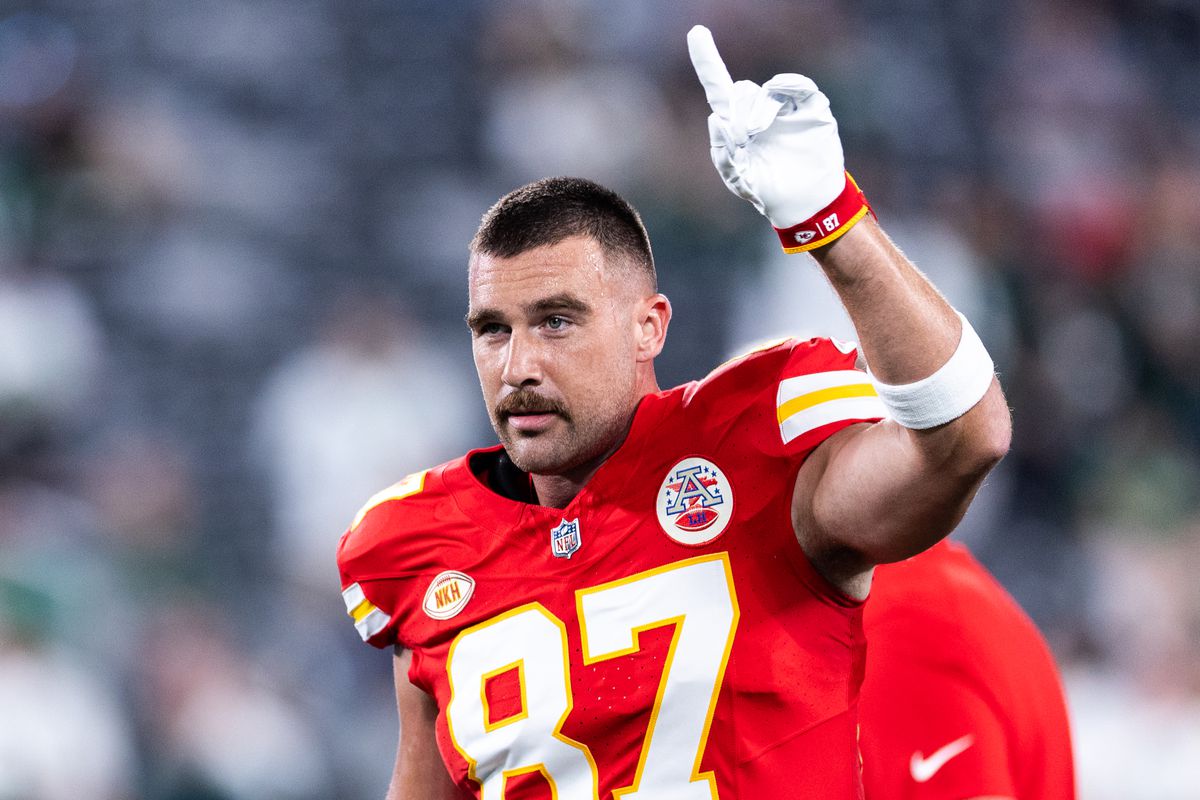 The place is as lovely as it sounds. It is an excellent spot for going to restaurants, shops, music halls, and the city's nightlife. In addition, it has extras like a straight route to Cosentino's grocery store and carefully chosen concierge services.
There is a gym, swimming pools, game rooms, chill-out areas, and top-notch security at this place. Since 2018, Kelce has lived here. He just got a multimillion-dollar deal in August, so it doesn't look like he'll be leaving.
The tight end owns another house outside of Kansas City besides the apartment. The house has a gym room with cutting-edge tools, a swimming pool with a jacuzzi, a large basement, and a separate den he uses as an office. Kelce has owned the house since 2013 and is constantly improving it.
Travis Kelce's Car
It takes about $297,775 to buy an Aston Martin Vanquish, and Travis Kelce has a Mini Hardtop worth about $24,250. He owns a fancy car, as many NFL players do.
I'm confident that you're knowledgeable about Travis Kelce Net Worth. Please share this post, leave your thoughts in the comments, and stay connected with our website, Biography VIP, for future updates.